In South Yorkshire Fire & Rescue's first podcast series, firefighters and control room staff from across the service talk about lifesaving incidents they've dealt with. They also talk about their careers, the teams they are proud to be a part of and what it feels like to have helped to save a life.
Kirsty
In our debut episode, we meet Kirsty Wright- a full time firefighter at Birley Moor fire station in Sheffield and an on-call firefighter at Stocksbridge fire station in the city.
Kirsty- a Watch Manager- describes what it's like to lead a crew of firefighters and the teamwork involved in responding to emergency incidents.
Plus, hear her describe the moment she helped to save a life, when she gave first aid to a woman who had been carried out of a burning building.
Adam
Say hello to Adam Dilkes- a crew manager at Rotherham fire station.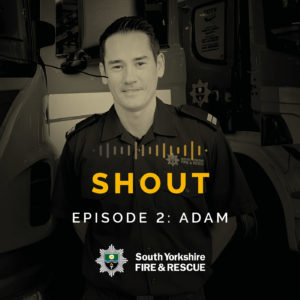 Adam has been a firefighter with South Yorkshire Fire and Rescue for 12 years.
We speak to him about what it feels like to attend an incidents where someone's life was at
risk, how it feels to come away from something as dramatic as that and what it means to him
to be in a job where he can make a real difference.
He also talks us through an incident where he and his crew rescued a man and their dogs
from a serious house fire in Rotherham.
Joanna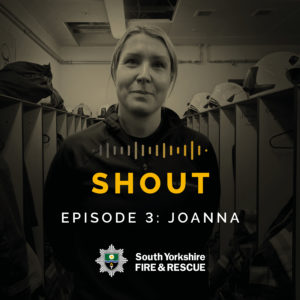 For our next episode, we speak to Joanna Hoare. She's wanted to be a firefighter since the age of six and finally realised her dream when she joined the service seventeen years ago.
She's served at Mansfield Road, Central and Lowedges fire stations before transferring to Derbyshire Fire & Rescue earlier this year.
Joanna describes an incident where she helped to save the life of someone who was going in and out of consciousness having suffered severe smoke inhalation following a house fire.
Julia
This week we speak to Julia Tonks- a member of the service's 999 control room.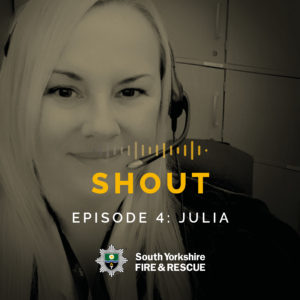 Julia speaks about the crucial role control operators play in delivering life-saving fire survival guidance to people who ring 999.
She also describes a specific incident when she gave advice to a woman trapped in a burning building. She talks about what she said, how she says it and what it feels like to save a life by being at the other end of a phone.
Gary
This week we hear from firefighter and training instructor Gary Devonport.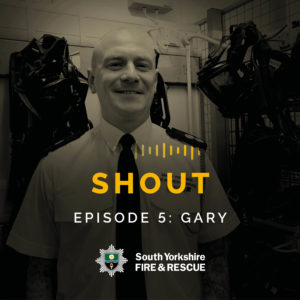 He talks us through a dramatic rescue from water he helped with whilst he was off duty in Wales.
He describes the situation he stumbled upon and how the quick thinking of him and his team helped to save a life.