Find a Job
Welcome to our recruitment and volunteering pages.
If you are seeking a new challenge then please take a moment to have a look at the positions and opportunities that we can offer. As an organisation serving the public we aim to provide professional services within a range of work roles. This includes being a wholetime or on-call firefighter undertaking emergency response and community prevention work, those working within our Prevention and Protection teams, our Control room staff, or those who work within our corporate functions ensuring that the services which we offer to the public of South Yorkshire are the best that they can be.
We constantly strive to develop and improve as a service and we know that the only way to succeed in this is to have passionate people working collaboratively with colleagues, partners and other organisations to achieve our goals. If you are enthusiastic about serving your local community, and working together as part of a positive team, please view our current vacancies and opportunities and get in touch if you have any questions. We look forward to hearing from you!
We are an Equality Opportunities employer and aim to ensure that our dedicated and professional workforce is representative of the communities we  serve. We understand that having a workforce which is made up of those from the wide range of communities, localities and backgrounds within South Yorkshire will enable us to offer the best possible service through strong community links, better understanding of our communities and offering opportunities for all. We particularly welcome applications from individuals from Black or Minority Ethnic Backgrounds (BME), women, those who identify as Lesbian, Gay, Bisexual or Transgender (LGBT) or are registered as disabled as these groups are currently underrepresented within our workforce.
Support staff vacancies, if available, will be displayed below.
You can also look out for vacancy details on our Twitter and Facebook pages.
We operate a Guaranteed Interview scheme for disabled applicants. For further information please click here.
You can also register to be told about future vacancies, using our online form here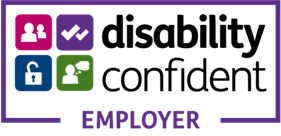 ---
There are no open vacancies at this time please check back later or contact us for more information.