Find a Job
Welcome to our recruitment and volunteering pages!
If you are seeking a new challenge then please take a moment to have a look at the positions and opportunities that we can offer. As a service we strive every day to make South Yorkshire safer and stronger, and that takes a passionate, diverse workforce.
Who we are and what we do
We have a wide range of departments that work together to provide a 'triple good' service to people across the county. As you might expect, the majority of our workforce are operational firefighters who crew our frontline appliances. However, that's not where our workforce ends.
Helping our frontline 999 response tick are our fantastic control room operators, who take emergency calls and dispatch fire engines. We then have a great team of mechanics who ensure our wheels keep turning and our community and business fire safety staff who work to prevent fires happening in the first place.
Then, underpinning everything, is a big team of corporate staff who bring everything together. This can include people working in ICT and HR, finance and communications, procurement and data, and much more.
Working for the fire and rescue service is more than just a job – it's a chance to support an organisation with an incredible brand, strong values and which saves lives.
Equal opportunities
We are an Equality Opportunities employer and aim to ensure that our dedicated and professional workforce is representative of the communities we serve. We understand that having a workforce which is made up of those from the wide range of communities within South Yorkshire will enable us to offer the best possible service to people within our great county.
We particularly welcome applications from individuals from Black or Minority Ethnic Backgrounds (BME), women, those who identify as Lesbian, Gay, Bisexual or Transgender (LGBT) or are registered as disabled as these groups are currently underrepresented within our workforce.
We operate a Guaranteed Interview scheme for disabled applicants. For further information please click here.
In line with our policies on data retention, information gathered during a recruitment process will be retained by the organisation for a period of 12 months from date of the final assessment/interview for that role.  View the recruitment privacy notice here.
Our vacancies
Our corporate, control and community safety staff vacancies, if available, will be displayed below. You can then find more information on firefighter roles within this section of our website.
You can also register to be told about future vacancies, using our online form here.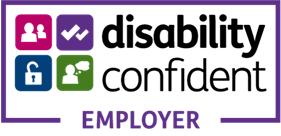 ---