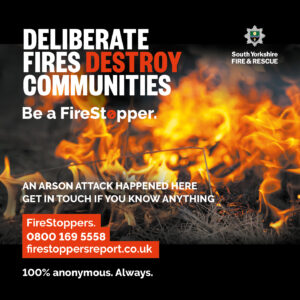 We're asking the public to help us crack down on deliberate fires across the county, by reporting incident details to a dedicated new fire line.
In response to the 3900 deliberate fire incidents our firefighters attended in 2020, we have joined up with an arm of the national charity, Crimestoppers.
FireStoppers, which works in the same way as Crimestoppers, allows the public to anonymously report any information they have on deliberate fire-setting.
This can be done by calling a dedicated phone number, 0800 169 5558, or by using an online form – www.firestoppersreport.co.uk. Once reported, the details will be anonymised and used as part of fire and police investigations.
Our hope is that this new initiative will help reduce call-outs, protect public property and keep people safe – as well as having environmental benefits too.