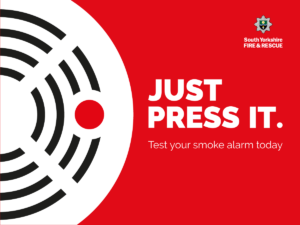 Did you know we offer a free smoke alarm testing reminder service?
All you have to do us give us your number or email address – over at pressthebutton.co.uk – and we'll send you regular reminders to do exactly that – press the button!
Smoke alarms save lives by giving you an early warning should fire hit – but only if they are working.
That's why we offer such a service. We know everyone is busy, but it's so important to test your alarms regularly.
Press to test, weekly is best!